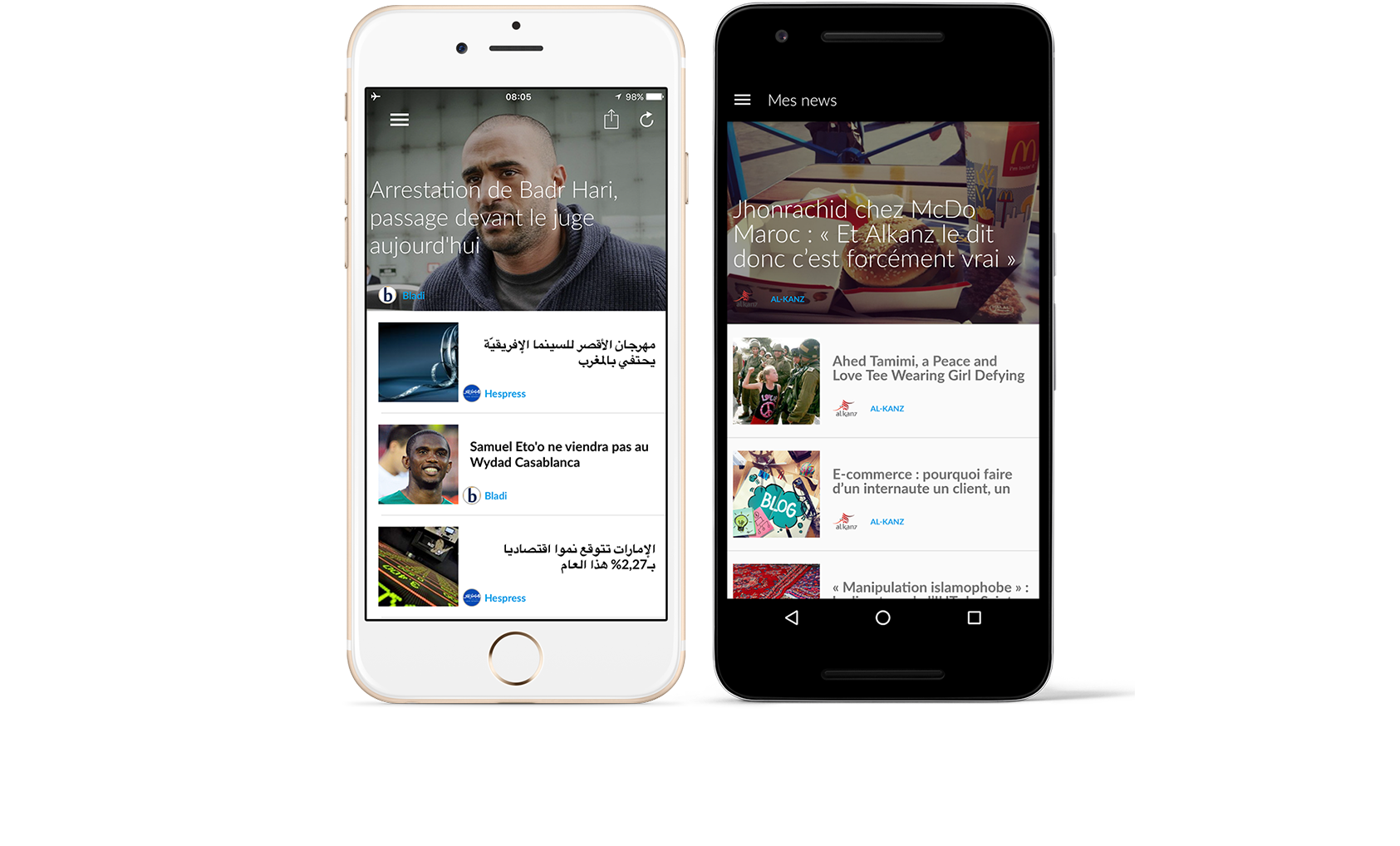 Download this free news stories app that allows you to view all your favorite newspapers in several languages (French or Arabic) and with ease. The News Bladi Application allows you to create a list of favorites by aggregating multiple sources of information from several countries.The application also allows you to save the articles that interest you for easy retrieval.
In our app you will find the best newspapers of the following countries:
- Algeria
- France
- Mali
- Morocco
- Senegal
- Tunisia.
Main Features:
- The best newspapers within a single application.
- An Avant grade design that offers unparalleled user experience.
- The best newspapers in French and Arabic.
- Add items in lists to find them and read them faster.
- Read full articles at the source, using the navigation button.
- Updates of the common newspapers.
With the application, you will not need to download multiple applications to access the information that interests you. News Bladi was designed to facilitate access to information in all speed and simplicity.